This open house was active from July 25-August 31, 2022. Information on this website may no longer be current. Email us for more information.
Community connector opportunities
We have identified 10 opportunity areas for additional community connector services. These areas have a demonstrated need for public transportation based on community characteristics including number of lower-income households, regulated affordable housing, number of households with no or limited access to a car, older and younger adults, people living with disabilities and opportunities to connect to schools, jobs, and other key destinations. With limited funding, these areas are proposed in near, medium and long-term opportunities.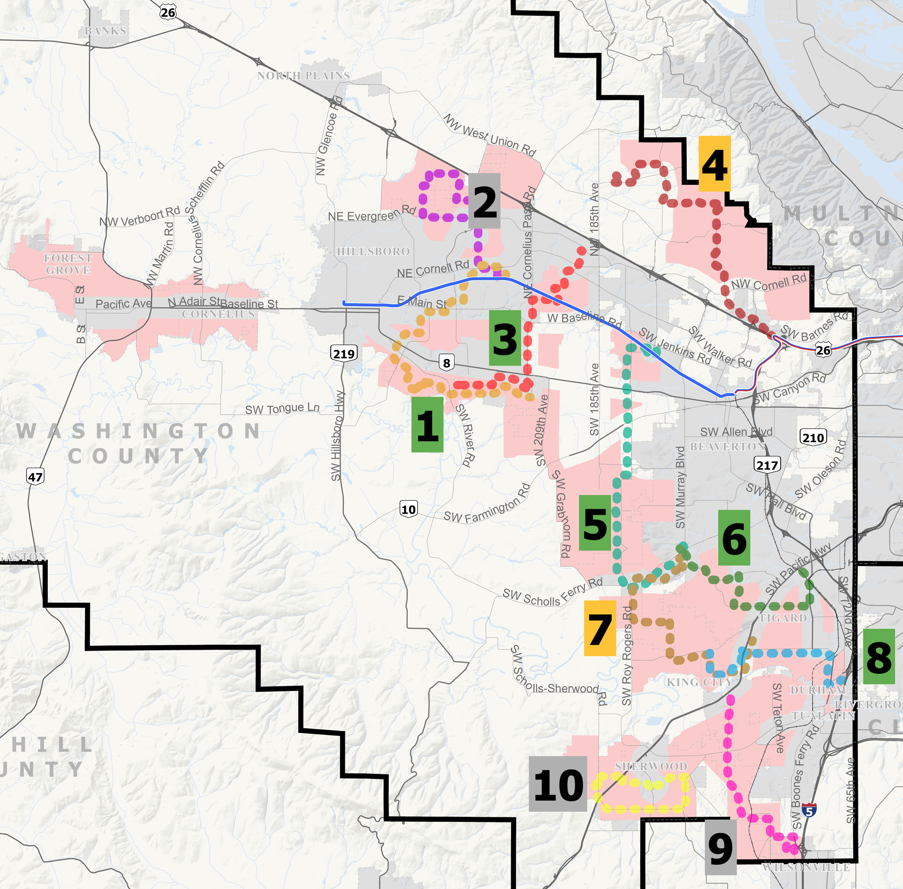 Near-term
1 Witch Hazel/Orenco
3 South Hillsboro
5 South Beaverton/Cooper Mountain
6 Central Tigard
8 Durham/King City
Mid-term
4 Bethany/Cedar Mill
7 River Terrace/Bull Mountain
Long-term
2 Northwest Hillsboro
9 Basalt Creek
10 Sherwood
To learn more about each opportunity, view the assessment report.