This open house was active from July 25-August 31, 2022. Information on this website may no longer be current. Email us for more information.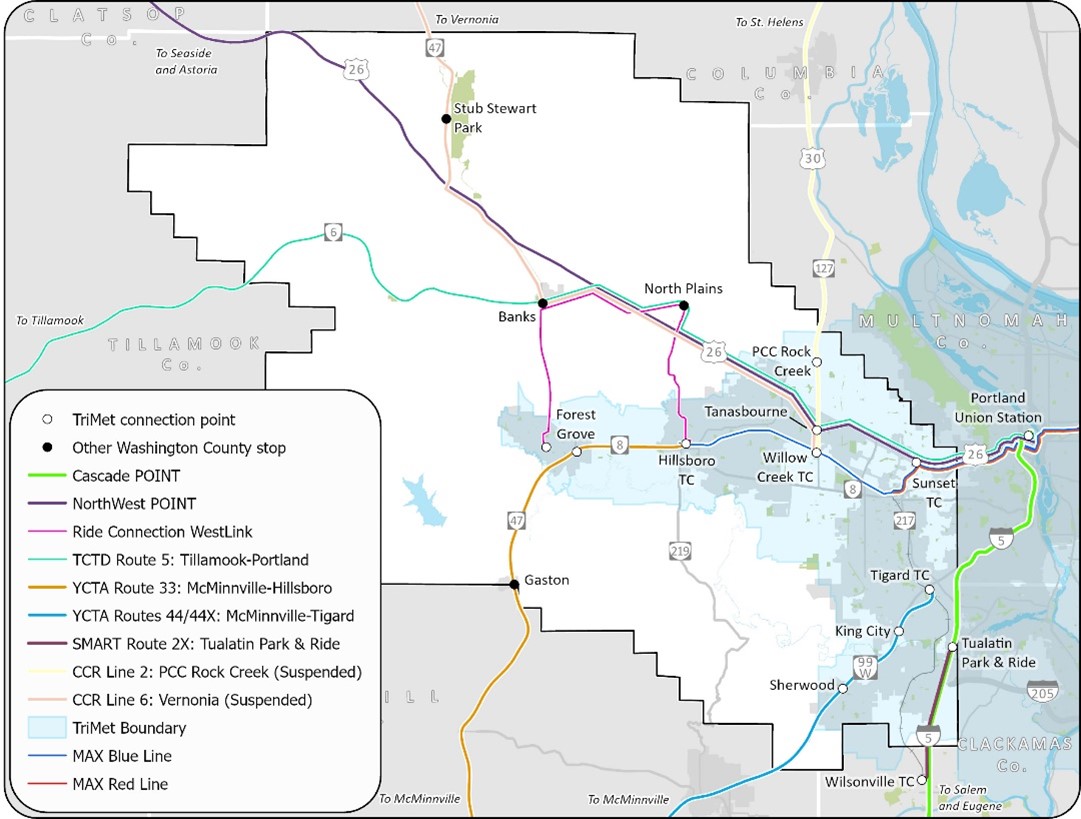 Washington County is served by transit offered by other nearby counties (Tillamook County Transportation District, Yamhill County Transit, Columbia County Rider) and the State of Oregon's POINT intercity bus.
These services provide opportunities to connect you, your family, clients or employees to the Oregon coastal communities, the Willamette Valley and Portland for work, school, shopping, medical appointments or recreational/tourism/social activities.